Located in the heart of Hanover Square, Maxwells is the perfect place to gather with friends & family. It's a great destination for food along with cocktails & 22 beers on tap!
WE WILL BEGIN OUR DINING WEEKS ON FEB 16TH, FRIDAY SEE YOU THEN!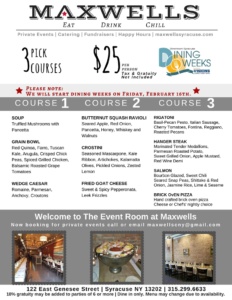 Winter-Fest starts this week so get your $5 event passes at Maxwells!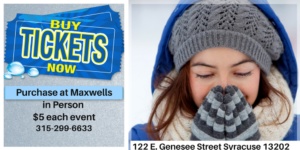 ---
Our Chef's Happy Hour is on Valentines Day! Be Our Date!
Be Our Date – it's Hip to Dip at Maxwells.
PARTY WITH OUR CHEF!
Wednesday 1/10 4-7pm

Every Monday it's Mangia Time
1/2 off pizzas | $2 bottles bud or bud light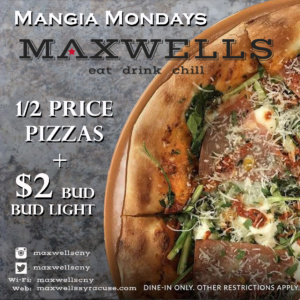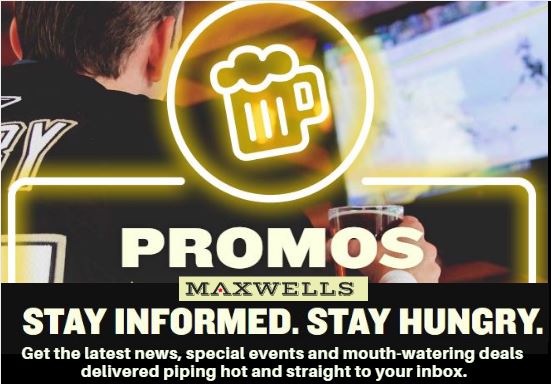 PLEASE BRING YOUR SMART FRIENDS!  You think you've got the brains? Come test your skills at our Thursday trivia night, oh and bring some friends, you may need a little help. Prizes – Drink/Eat Specials. Every Thursday @ 7pm. Get here early to get your team the best table.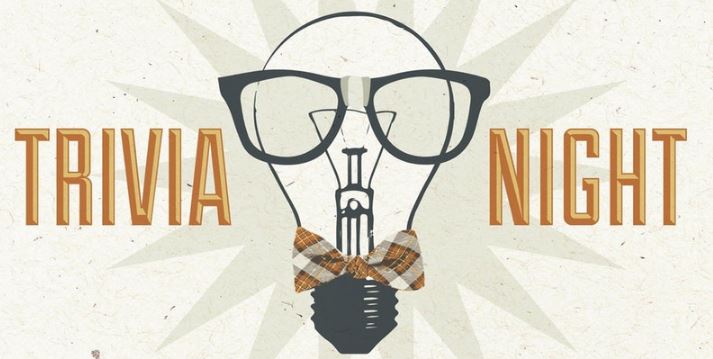 Thursday Trivia 7 pm | 7 Selected Pitchers | 2 off Chick. Wings

Upcoming Events
[contact-form-7 404 "Not Found"]
Hours
Monday – Thursday
4:00pm – Midnight
Friday & Saturday
4:00pm – 2:00am
Sunday: closed (only open for Private Events)